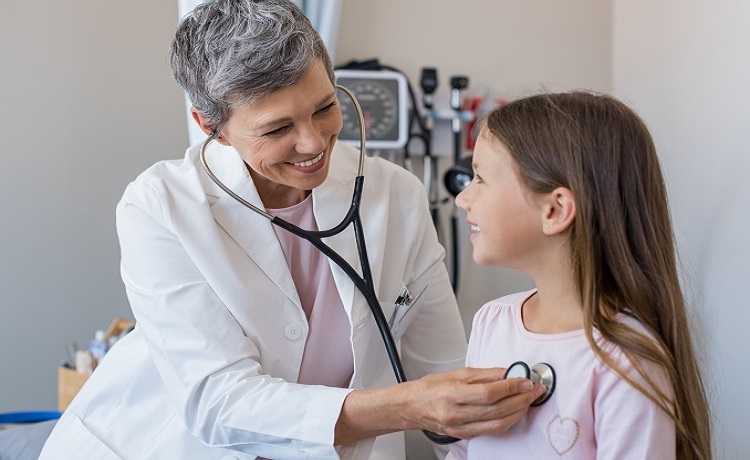 Choosing Between a Paediatrician or a Family Doctor for Your Child
It is a vital decision on the part of the parents to decide whom they can trust upon as the health care provider for their child. An important question in this regard is, whether they should select a paediatrician or a family doctor? Both the doctors offer different benefits but the right one will work for your family. Let's discuss the pros and cons that will help you to choose the right health care provider for your child.
Pros of choosing a paediatrician:
A paediatrician is the one who has specialised in child care. They possess three years of pediatric residency after completing the medical school. Apart from treating and preventing any kind of illness in kids, a paediatric doctor is given proper training to understand your child's development and consider the signs and symptoms associated with any developmental disorders. These can have an effect on young children to a great extent.
A paediatrician knows how to manage children and most of them have already dealt with the difficulties and fears that some children have in seeing a doctor. They usually welcome children by giving them some toys or lollipops while you wait to take your child for the visit. They understand how infancy and childhood can be terrifying for the parents and so, many want to spend extra time during the visits to answer the questions for after-hour emergencies.
Cons of selecting a paediatrician:
The main downside of choosing a paediatrician is that your child will outgrow a pediatric office in due course of time. Children may be treated in a typical way by the pediatric doctor utill they are 18 years old, though some teenagers might feel comfortable when moving out from the office with child-sized chairs and toys.
The other disadvantage of selecting a paediatrician is that he/she might not have complete access to the case history of your family. This can be problematic at timesif you or anyone in your family has a serious health problem that can be hereditary. Thus, if you want to choose apaediatric doctor, make sure you discuss the health record of your family in details.
Pros of selecting a family practice:
A family doctor has attained education in different medical subjects that enable him to offer proper care to patients at every stage of life, starting from infancy to adulthood and seniors.
The major benefit of this comprehensive care is that you need to visit one doctor only for your family. This is of great help when you are all suffering from similar viruses.
If your child is already taken care of by the family practitioner, then they will not want to choose a new doctor when they become an adult.
Most family practices provide a gynaecological care service that provides great help to younger girls. It can be quite difficult to go through reproductive development, and having a doctor for your child, can help to ease the transition.
Cons of choosing a family practice:
Although the family practitioners are well-versed in different aspects of medical background, their focus is not completely on the paediatric care. While your family doctor has to pass through three years of residency just like a paediatrician, he can spend a small fraction of the time in paediatrics.
A family practice office might not be very alluring for reluctant younger patients. Without having kid-friendly distractions and facilities in a pediatric office, your visit to the doctor might seem frightening to children.
Make sure you carry some toys for your child in case you need to wait for a long time. You may Private GP in London who can help and guide you in getting the right treatment for your child.